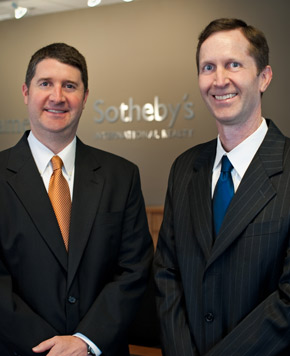 John and Ted Nash are 3rd generation Realtors. They grew up in Wilmette where their dad had a real estate office and sold North Shore homes for over 50 years. They each have over 27 years experience selling homes and have sold over 1100 of them. They have also built and renovated many North Shore homes.
When you hire the Nash team you get an unmatched real estate team with 2 exceptionally experienced and knowledgeable Realtors. You will always have a full time, highly experienced Realtor in town who is ready to handle any task–show you a home, negotiate a contract, line up an inspection, whatever you need done. John and Ted never leave town at the same time. They do not use assistants to handle the critical tasks related to selling or purchasing your home. They will handle everything from start to finish so it is done right and you have a successful and rewarding transaction.
John is a military veteran and graduate of the University of Notre Dame and The University of Texas School of Law. Ted graduated from the University of Kansas with a degree in economics and has been selling homes since his early twenties.
John and Ted are actively involved in their communities from coaching their kids' sports teams to running school activities and fundraisers to participating in village committees. Their long history of living in and being involved in their North Shore community gives them an exceptional amount of knowledge of the North Shore Neighborhoods they sell homes in.
Their vast real estate experience, detailed knowledge of the North Shore, complete dedication to their clients, and unsurpassed service enable them to get outstanding results for the buyers and sellers they represent.